BOOZE INFO
Distiller: Heaven Hill
Mashbill: 51% Rye, 37% Corn, 12% Barley
Cask: New charred oak
Age: 6 years
ABV: 55%
---
Since my foray into the recreational occupation of whiskey appreciation, I've come to the conclusion that I prefer the more zesty profiles of rye. One of the top recommendations that I've repeatedly read about is Pikesville Rye. As it turned out, there were exactly zero bottles available in all of the state of Ohio. For whatever reason, shipping booze into Ohio seems to be a problem so that led me to only one other option. Pennsylvania. Fortunately I located 2 bottles in Erie, PA so I decided it was time for a little road trip. 160 miles & an awesome corned beef sandwich later from the newly opened Slyman's Tavern in Mentor OH, I scored this 60 dollar bottle of punchy rye goodness. The new Slymans, which could be a review in and of itself, is excellent. The food was fantastic, the service was welcoming and the to-go delivery was super fast & correct. So back to the rye....cracked it open, took a neat sip... mind blown. My understanding of what good whiskey is, has all changed.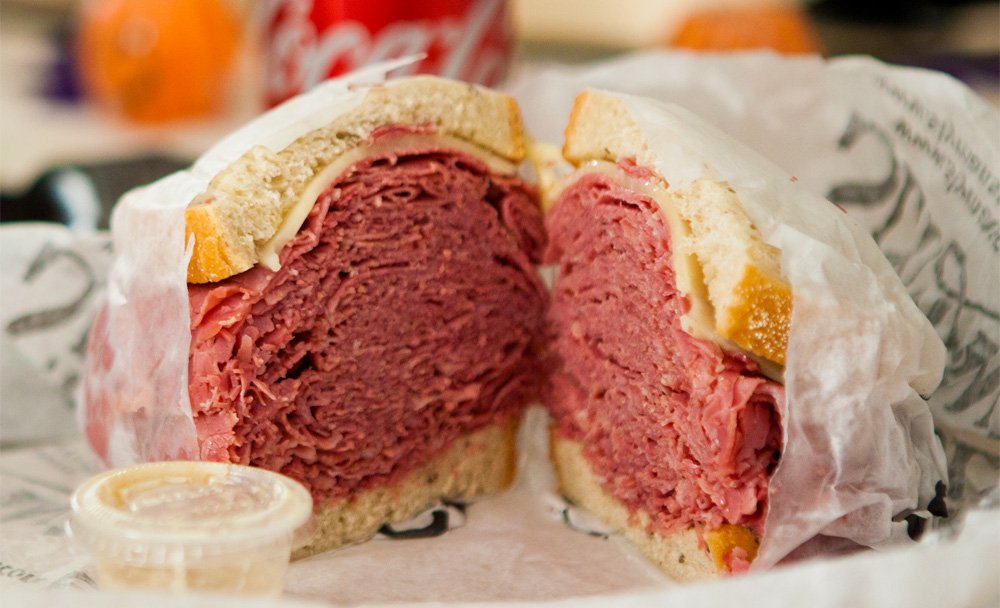 "My understanding of what good whiskey is, has all changed."
After sampling a fair amount of whiskeys now since my experiment began, this is the first one that's made this kind of impression. An absolute mouth explosion of rye zest & richness with not quite as much burn as you might expect from a hot 110 high proof rye. Something that you just don't get in my opinion from a bourbon but then again there are plenty of untried bourbons left. A mad tingling sensation throughout the mouth with a rich, full body & long lasting oily finish. Immediate flavor explosion of cinnamon, honey, citrus & oak without that over the top sweetness that you get from corn whiskey. This stuff just electrifies your taste buds. Simply incredible.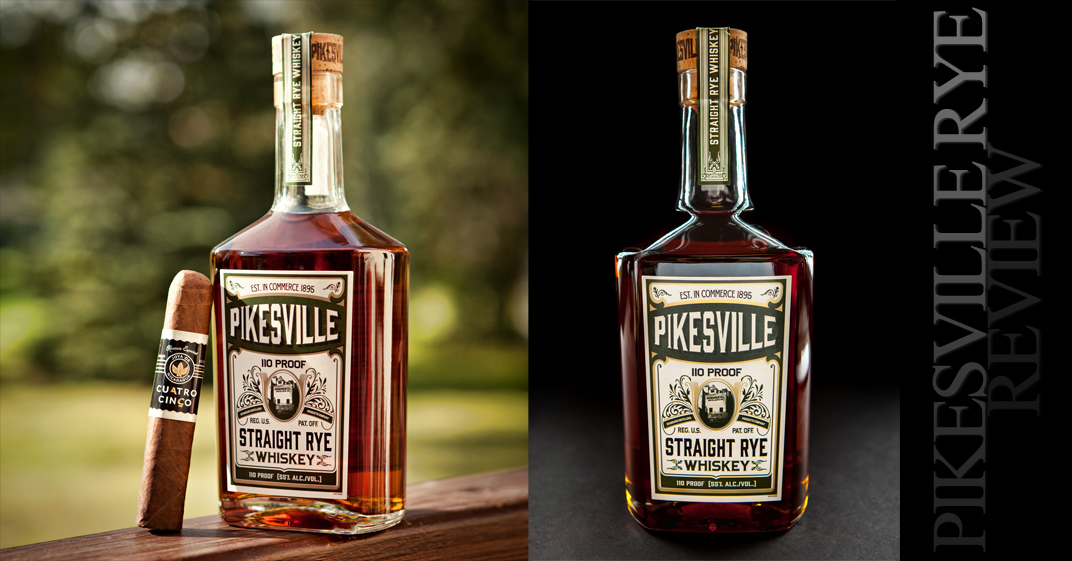 "This stuff just electrifies your taste buds." 
Sporting a great copper color and housed in a handsome bottle with a traditional, bold old school label design that strikes my fancy best. The bottle itself portrays a sense of 'you're gonna love this but proceed with caution' grasshopper. Not to be trifled with as in short order you realize that with this rye whiskey, behind the deceivingly delightful rich taste lies Thor's heavy hammer in wait to come down on your unsuspecting head with the full weight of Valhalla rendering you lost of all ability to judge time & space, catapulting you off into a blissful, swirling oblivion. Okay, that might be a little much, but you get the caveat. At this point, this rye has certainly raised the bar of what I'd personally expect from whiskeys that I'd hope to like. This golden nectar has established a new benchmark for me. Time will tell as I continue on my whiskey discoveries.
Some more whiskeys that are in my crosshairs - 
---
This Pikesville Rye receives this relative whiskey noob's rating of A-. Cheers!
Take a look around here as well as my

IG page!